Content
Abacusmine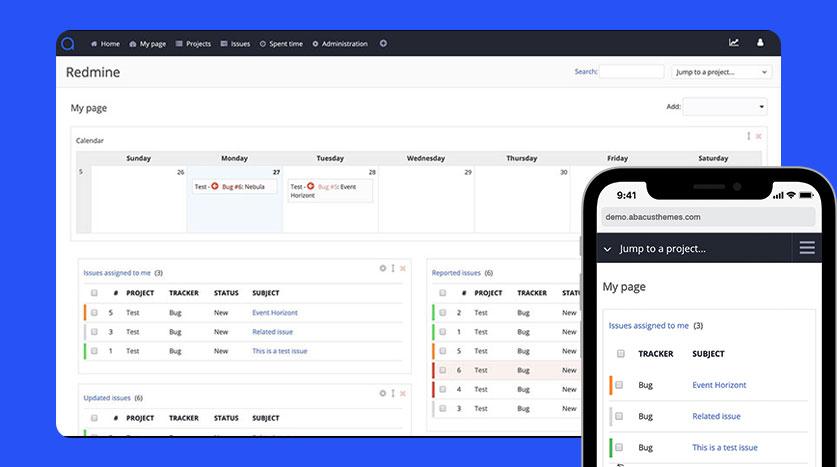 Abacusmine is a clean and work-effective Redmine theme with full mobile compatibility and RedmineUP plugins compatibility.
Features
In Abacus Themes, we have been crafting our flagship theme since 2014 and this continuous development is what our customers value the most. They can rely on a rock-solid partner to deliver updates for the theme and thousands of users of our Redmine theme will always have the same look & feel.
Abacusmine was renamed in 2020 from Abacus Office to keep a tight connection with Redmine. With over 2,000 customers worldwide, it is the leading Redmine theme developer.
clean issues and priorities
fixed top menu option
added top menu items: Spent time and Issues
hide "Home" option
hide sidebar feature
collapse project list
support of various plugins such as RedmineX, RedmineUP CRM, RedmineUP Agile, RedmineUP Helpdesk, RedmineUP Checklist and many others